Greenways are a motor in promoting and developing sustainable tourism, that is, tourism which is environment- and landscape-friendly. Greenways contribute to the protection of the natural environment because they raise awareness and increase appreciation of the environment by tourists as well as local residents, who, when they see the level of interest in their region, begin to appreciate its natural valors and get involved in environmental protection.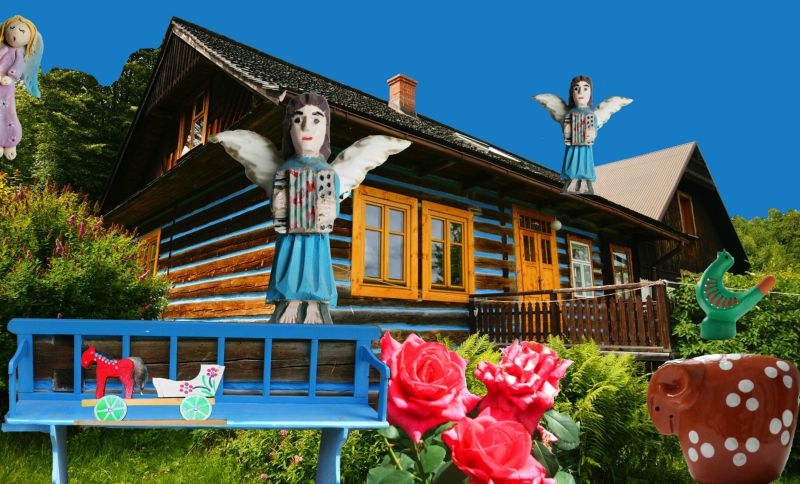 Local partners (NGOs, schools, agrotourist farms) working together with travel agencies prepare and introduce various tourist products for individual travellers as well as group tours from different market segments. Among the range of tourist products are such services as workshops run by local artisans, school camps, packages for the active tourist interested in an in-depth and hands-on experience, as well as cross-country and international bike tours, long-distance walking tours and other packages along the entire Greenway or selected segments.
All of Greenway's ecotourist products share in common the principle of tapping into the potential of local communities and building their capacity. They have 'local' written all over them: local tourist services and tour operators, the best of regional culture and heritage, locally made goods, local retailers, grassroots community initiatives. Going on a journey on natural and cultural heritage trails, whether individually or via a travel agency, means to discover first-hand a region's environmental and ethnic riches as well as its present-day dynamics (natural, cultural, ethnic, socioeconomic). The ecotourist product also means meeting interesting people – leaders who have worked to protect heritage and use it as a driver of local economic growth which is in step with sustainable development.
Tourism which is intrinsically connected with the natural environment and depends on its quality, responds especially flexibly to changes in thinking and the needs of present-day generations. Publications of the European Council on the tourism industry describe a sea-change in the attitudes and mentalities of modern-day tourists. This is primarily due to a greater appreciation for the environment, higher standards with respect to tourist services and higher demand for a naturally attractive and pollution-free environment in places one is travelling to or spending vacation. The UNWTO notes that with the development of tourism around the world, the diversification of tourist products has grown as well as the demand for forms of tourism which focus on areas of natural importance, especially ecotourism. An increasing number of tourists, mostly residents of large urban agglomerations, yearn for peace and quiet, a holiday close to nature, far away from popular but crowded tourist destinations, with clean water and healthy meals. Tourists want to spend their vacation time actively, getting to know new countries and cultures, enjoying nature's hidden beauty, pursuing their favorite sports in natural settings, searching for spiritual adventures and seeking thrills when coming face to face with wild nature and local cultures as well as getting to know traditions and regional cuisine.
Ecotourism, when combined with affiliated forms of economic activity such as sustainable farming and food production and processing, crafts and handicrafts and other forms of tourism adapted to the specific conditions of a given region (active tourism, culinary tourism, heritage tourism, spa tourism, health tourism) can be an important stimulus for growth of regions whose largest asset is nature, landscapes and cultural heritage.
(c) Dominika Zaręba
Source: Dominika Zaręba, Ecotourism, Polish Scientific Publishers, Warszawa 2020, 4th ed.
***
text co-funded by the European Union